Fighting Neurological Conditions One Punch at a Time!
Neurofighters - Fighting Parkinson's Disease and other neurological conditions like, MS, ALS, stroke, ETC through fitness, movement, balance and BOXING.

ABOUT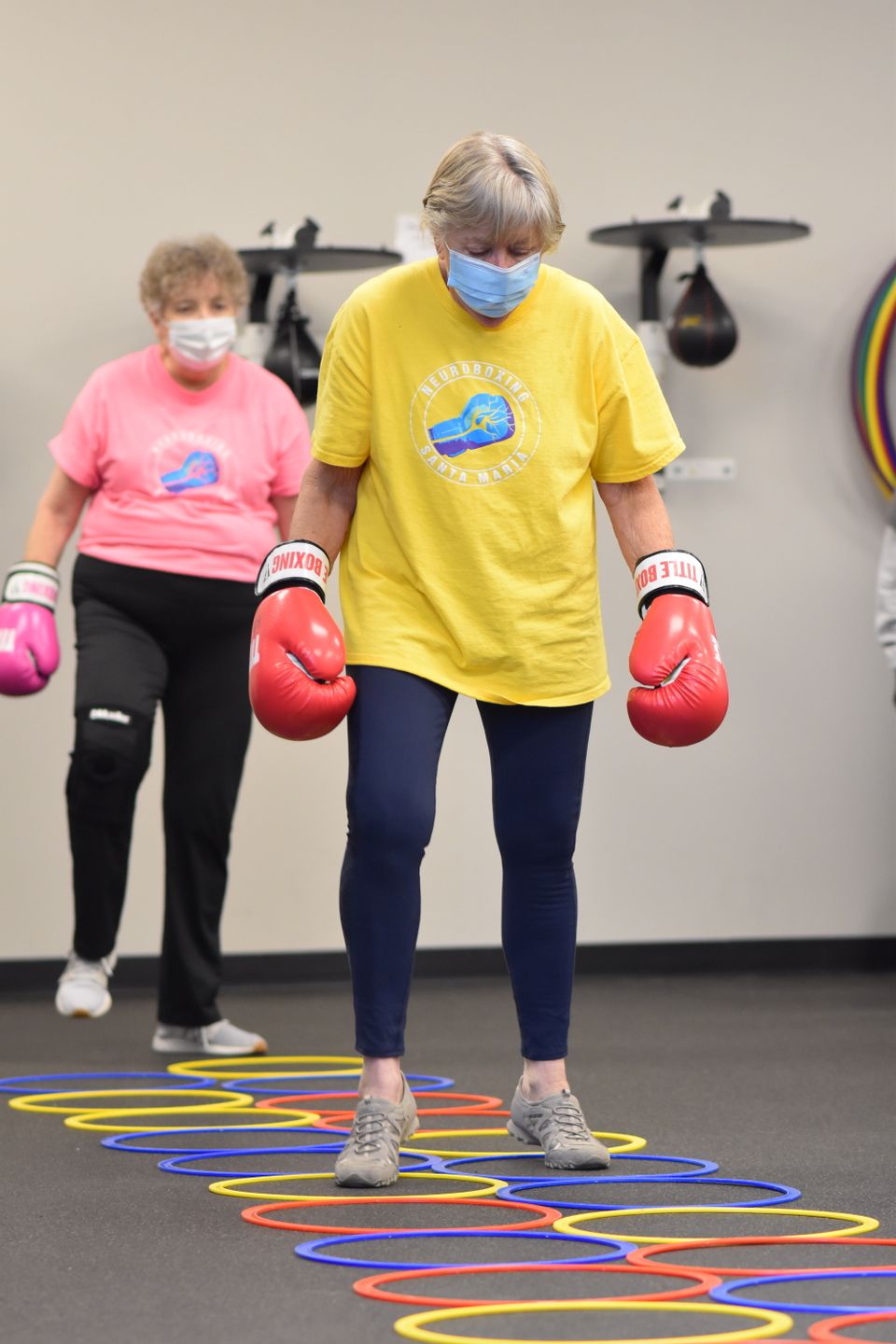 Neurofighters enables people with Neurological Conditions, like Parkinson's Disease, MS, ALS, Stroke, PSP, early onset dementia/alzheimers, etc. to fight back by providing a non-contact boxing style fitness & functional exercise program designed to combat the symptoms many people experience while living with a Neurological Condition.  Neurofighters provides a fun, encouraging environment that through a "tough-love" approach we help with muscle rigidity, voice, balance, strength, coordination and improvement in quality of life. Boxing moves your body in all planes of motion and is effective in helping with symptoms and energy levels.

Neurofighters classes are offered at any and all levels of fitness!

Our program is a community of amazing people all working towards the same goal. We are a family there to support each other and the families of those effected and living with Neurological Conditions. 
-----------


 
Neurofighters helps fight off the effects of Parkinson's disease.
Started just over 2 years ago, Neurofighters's classes are designed to help people living with Neurological Conditions, like Parkinson's, develop agility, muscular endurance, balance, hand-eye coordination, footwork and overall strength.
Parkinson's disease — a nervous system disorder which is estimated to afflict around 1 million Americans — causes slowness, rigidity, loss of balance, tremors and other symptoms, said neurologist Dr. David Hardesty. In a third-floor office suite at the Marian Hancock Medical Building Monday, personal trainer April Sargeant yelled words of encouragement to a group of 14 people with Parkinson's disease. Standing in front boxing bags, each person punched the bag over and over, shifting their weight from leg to leg as they switched arms.
-Santa Maria Times 2018
CLIENT TESTIMONIALS
Neuroboxing Santa Maria has been instrumental in keeping my body active and my mind engaged for the last 4 + years. When the diagnosis of Parkinson's Disease became a reality, I was immediately struck with the feeling that my life, as I had been living it, was over. Thoughts of what was to come filled me with fear and sadness. I heard about the boxing classes from one of my doctors and joined in right away. Neuroboxing has become a very important part of keeping me active and engaged in maintaining my function and strength. I thank April Sargeant for her dedication to a group of dedicated and hardworking new friends.
Cynthia S.